We have brought together an elite team of film, finance and technology executives who have led multiple funds, been directly involved in the financing and production of hundreds of films and held leading roles at Fox, MTV Films, Sony, PayPal, Expedia, JP Morgan, Bank of America and more.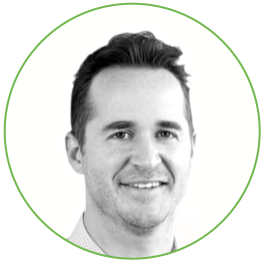 ---
Eric Leppo
MANAGING PARTNER
---
For over 20 years Eric has worked at the intersection of business and technology with particular focus in the media, insurance and finance industries. For the last ten years he has been building and deploying Machine Learning and Artificial Intelligence powered platforms into the market. The first was Google Ventures backed SpeakerText which utilized Machine Learning to create accurate and inexpensive metadata for videos created by marquee brands including ESPN, Google and Techcrunch.

After SpeakerText was acquired, Eric went on to co-found Silicon Valley Software Group (SVSG), a management consulting firm specializing in transforming industries with emerging technologies. Under his leadership, SVSG has created Machine Learning and AI enabled platforms utilized by hundreds of millions of people and lead Digital Transformation for companies including JD Power which resulted in their being acquired for $1B by XIO Group. Other clients have included Cray Supercomputers (acquired by HPC), Cadence Design Systems, Yahoo Japan and Samsung. His mission is to apply the market-disrupting technology of Cinematic Venture Partners to the independent film industry, minimizing risk and maximizing ROI for investors.
---
Clifton Tibbets
CFO
---
During his tenure as Department Head of Motion Picture Deal Analysis and Senior Vice President at Twentieth Century Fox from 2001-2017, Cliff secured $3B+ in funding from various investors for various film/talent deals. His role included leading all financial analysis of the green-lighting (investment approval) process, as well as closely partnering with the Strategy and FP&A teams. His film background includes finance roles at New Line Cinema, CBS Television and JPM Chase, as well as stints as a Line Producer.

Throughout his career as a financial executive in Hollywood, he has proven to be an engaged stakeholder with a passion for providing financial guidance and support to executive teams. He brings expertise and in-depth experience in business valuations, financial modeling, project financing and mergers and acquisitions. He holds a UCLA Anderson School of Management M.B.A. in Finance and Entertainment Management and a bachelor's degree in Computer Science from Bentley University. He lives in Manhattan Beach with his wife and three children, and he enjoys writing novels in his spare time.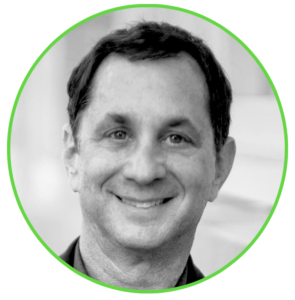 ---
David Gale
EXECUTIVE PRODUCER
---
David ran MTV Films from 1995 to 2006 during which the division released 27 films, including Napoleon Dynamite, Hustle and Flow, Save The Last Dance and Tupac: Resurrection, generating more than $1B in box office revenues, and opening seven movies to #1 at the Box Office.

He is also known for the films Election, Varsity Blues, Beavis and Butt-head Do America, Jackass I and II, and The Original Kings of Comedy. David founded and is the former CEO of We Are The Mighty, a media brand focused on stories by military veterans for the military community and general audiences.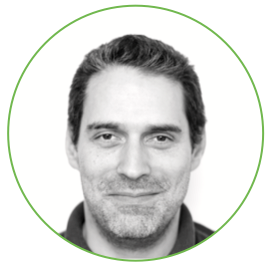 ---
Michael Beck
PRINCIPAL
---
Michael is a business strategist and technologist with 20+ years of experience in areas of finance, wealth management, healthcare, and cybersecurity, where he has accumulated experience across a variety of business types and supporting technology architectures.

Recent project work has included remediating data pipelines in support of reporting and risk systems for a premier consumer lending platform, proposing standardized platforms for enterprise artificial intelligence initiatives, improving surveillance of data movement to and from cloud-based environments, designing and implementing HIPAA-compliant analytics environments, developing systems for high-frequency/low latency trading solutions.

His prior work experience includes employment by and service to firms such as Empire Blue Cross Blue Shield, Bear Stearns & Co., York Capital Management, CRT Capital, JD Power, IBM, and Deloitte. He holds a BA and MBA from Columbia University, with additional coursework at Stanford and the Courant Institute. He is the author of five granted patents in the areas of rights management security and distributed cryptography.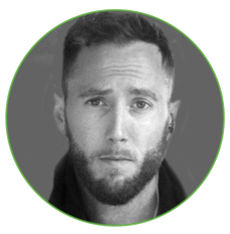 ---
Anthony Manzo
PARTNER
---
Anthony is Co-Founder and Partner Cinematic Venture Partners. Prior to CVP, Anthony has run corporate merger and acquisition management consulting with Vice Media, Co-Founded IdeaToScreen content lab (Acquired by Marriott) and facilitated the first web portal to buy movie tickets via Bitcoin between Movieticktes.com, AMC theatres international and OpenRoad Films.

Additionally, Anthony has an extensive brand and product development background working as both a creative director and a solutions architect working with startups to fortune 500 companies. In 2018 Anthony built the music management app Tully backed by the Sony Music innovation fund. Most recently Anthony has co-created two scripted original series slated for NBCUniversal and Paramount.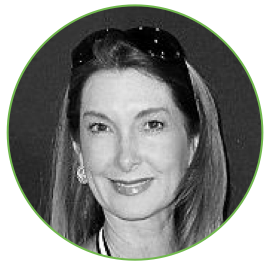 ---
Sharon Amezcua
ADVISOR
---
Sharon is a Co-Founder of MCC Global NV, a merchant bank that was listed on the Frankfurt stock exchange in 2006. MCC offered a proprietary incubation and acceleration "de-risking" process that Sharon developed and implemented with her global team to build, accelerate and exit hundreds of emerging and established companies.

As Vice Chairman of Moore Clayton Capital Advisors, Inc. and Vice President of Equus II, MCC Global's fund management company and its NYSE-listed private equity fund, respectively, Sharon was instrumental in increasing the overall value and ROI of this highly regulated BDC. Founder of ESE Partners, LLC and Co-Founder of ESE Fund Ltd., a future financial services company and associated private equity fund that builds and invests in emerging and established companies in targeted sectors across the world.

She is also an active Board member of the British American Business Council and on the Advisory Boards of early stage companies in her portfolio and charities that she is passionate about.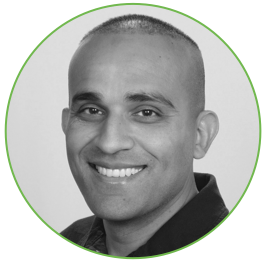 ---
Shariq Minhas
ADVISOR
---
Shariq is a technology executive who has helped grow successful businesses in several domains, including enterprise data aggregation (Jigsaw, acquired by Salesforce), online travel (Expedia, Hotwire), peer-to-peer ride sharing (Lyft), digital health (Carrot, 50M+ raised) and logistics (Deliverr, 70M+ raised).

Prior to focusing on technology, Shariq worked as an actuary, creating contingent payment models for insurance, pensions, and other financial risks. Shariq holds degrees in Mathematics and Computer Science.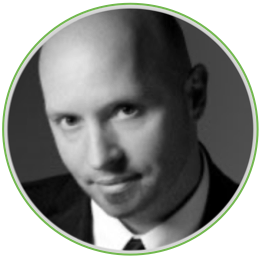 ---
Carter Smyth
ADVISOR
---
For more than 25 years Carter has led teams to deliver breakthrough, innovative solutions for the Financial Services industry around the globe. At Bank of America, Carter led the technology departments for Investment Banking, Equity Capital Markets and Global Compliance.

At JPMorgan, he ran the technology group covering the Western US region. Carter has worked with a variety of hedge funds, investment management funds and family offices, utilizing technology to overhaul operations, trading and compliance.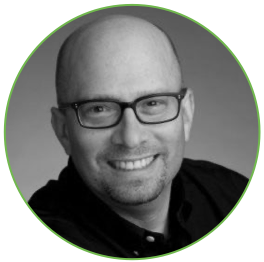 ---
Adam Joffe
ADVISOR
---
Adam is an executive with over 25 years' experience in software development, technical operations, and data management/visualization. Adam served as VP of Data Management and Credit Technologies at PayPal from 2009-2012.

He served as CTO of Sony Online from 2000-2007 where he designed and built the Playstation Network infrastructure and is the former COO + CTO of Dividend Solar, which during his time there grew to become one of the largest solar loan providers in the United States.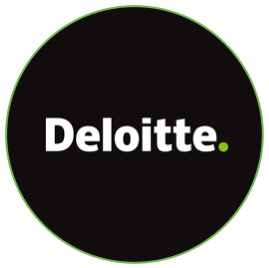 ---
Deloitte
AUDITOR
---
Deloitte's Audit professionals provide independent financial statement and internal control audit services, in accordance with the latest professional standards.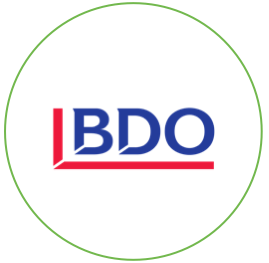 ---
BDO
ACCOUNTANT
---
With 80,000 employees and revenue of $9.6B in 2019, BDO is the 5th largest professional services network in the world.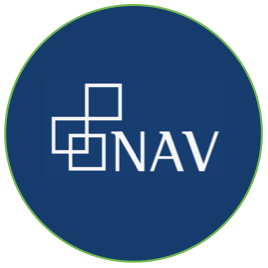 ---
NAV
ADMINISTRATOR
---
NAV Consulting serves over 1,000 clients around the world with combined assets under administration of over US$100 billion.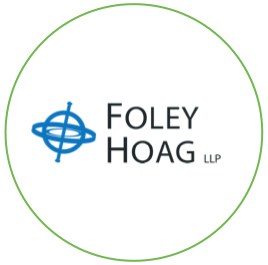 ---
Foley Hoag
LEGAL
---
Law firm headquartered in Boston, with additional offices in New York City, Paris, and Washington, D.C., specializing in private fund formation as well as regulatory and compliance matters.
---
Contact Us
+1 310.751.0704 | contact@cinematicvp.com